DID YOU
KNOW

? People abandon pets because of many causes moving, cost of ownership, personal issues, lack of time to care for the pet, etc. According to the WHO, there are over 200 million stray dogs worldwide and around 100 million abandoned companion animals in the EU.
Only some of the stray animals enter shelters each year and some no-adopted animals are euthanized. ln order to raise awareness of the current situation of homeless animals, organizations such as Humane Canada were founded in 1957, which aims to speak with a strong national voice, promoting the welfare and humane treatment of animals and working to end animal cruelty.
Adopting - the Best Way to
Find A New Pet
Main reasons for adopting a pet
· Save a precious life and give it a better life
· Get a great friend or family member
· Help to solve the overpopulation of stray animals
· Spend less money than buying a pet
Questions to ask yourself before
As a responsible person, when adopting an animal, you need to ask yourself questions such as:
1. How is your job? Do you have enough money and time to care for the pet?
2. Is there a family member who is allergic to pets or doesn't like pets?
3. Do you live in your own house or do you rent? Are you planning to move recently? (Stray animals usually need much time to adapt to new environment, otherwise it will add their anxiety.)
If you have made your mind up about getting a pet and have met all the conditions for adoption in your area, what you can do next to
prepare yourself a to-do list
to prepare a comfortable environment for your future pet(s) in advance before you bring them home.
New home for your new pet - what you need
To meet its most basic living needs
Awesome Houses for Your Friends
Pets are our best friends! Whether you're a new dog mom or dad, or more of a cat lover, Aosom.ca has some great new products to upgrade your pets' lives. Things like a comfortable bed will help them adapt better to their new home.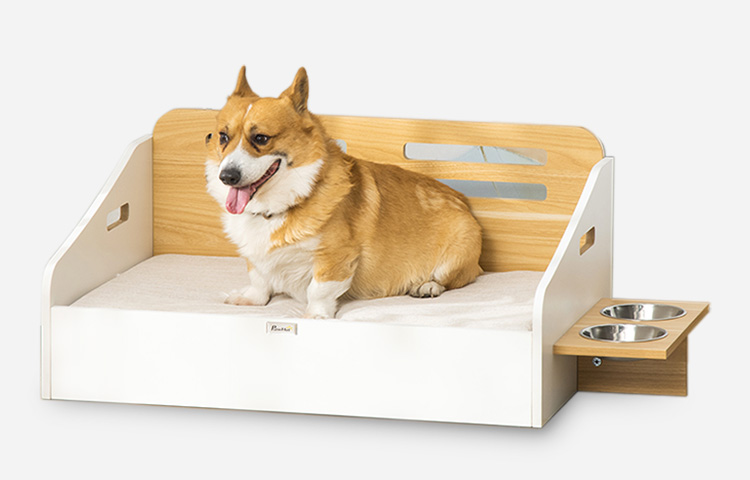 Choose the most suitable food bowls
When choosing a pet bowl be sure to choose the type that makes the pet comfortable and convenient to drink and eat.
Tips: make sure there is a nonslip rubber base at the bottom of the bowl, which can prevent food from overturning when feeding.
Get ideas from here >
Ensuring the safety of your pet
Keep Furry Friends safe
Make sure there are no decorations or plants in your home that are harmful to your pet. If there are, make sure they are out of reach of your pet. When your furry friend is home alone, you can use a safety gate to prevent them from going to dangerous places.
Get ideas from here >
Easy for them to get to and from
If you are having a baby pet or your pet is getting old. you need to have a pet step to bring help to their daily life. For older pets suffering from arthritis or joint pain, a pet stair can help to reach hard-to-reach places easily and comfortably.
Get ideas from here >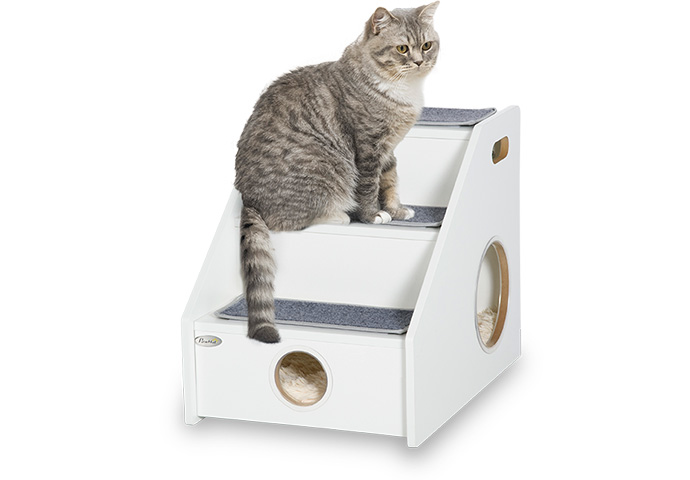 Prepare an awesome outdoor accessory
More effortless and convenient option
If you are taking your pet on a trip, such as camping, hiking, or cycling. A pet trailer or stroller will be a great help for you. Pet trailers can reduce the load on your arms and can also store other pet outing supplies. Moreover, pets can travel more smoothly and reduce the stress of their outings.
Get ideas from here >
Don't forget to keep them happy
A clever pet without Interactive
Play- unimaginable
Training equipment and swimming pools are perfect tools to train your pets, also, your furry one needs to try something new to play with so they won't feel boring when they are at home alone. Some agility equipment is great for dog trainers and for cat owners cat trees and cat scratch pads are perfect for your cat.